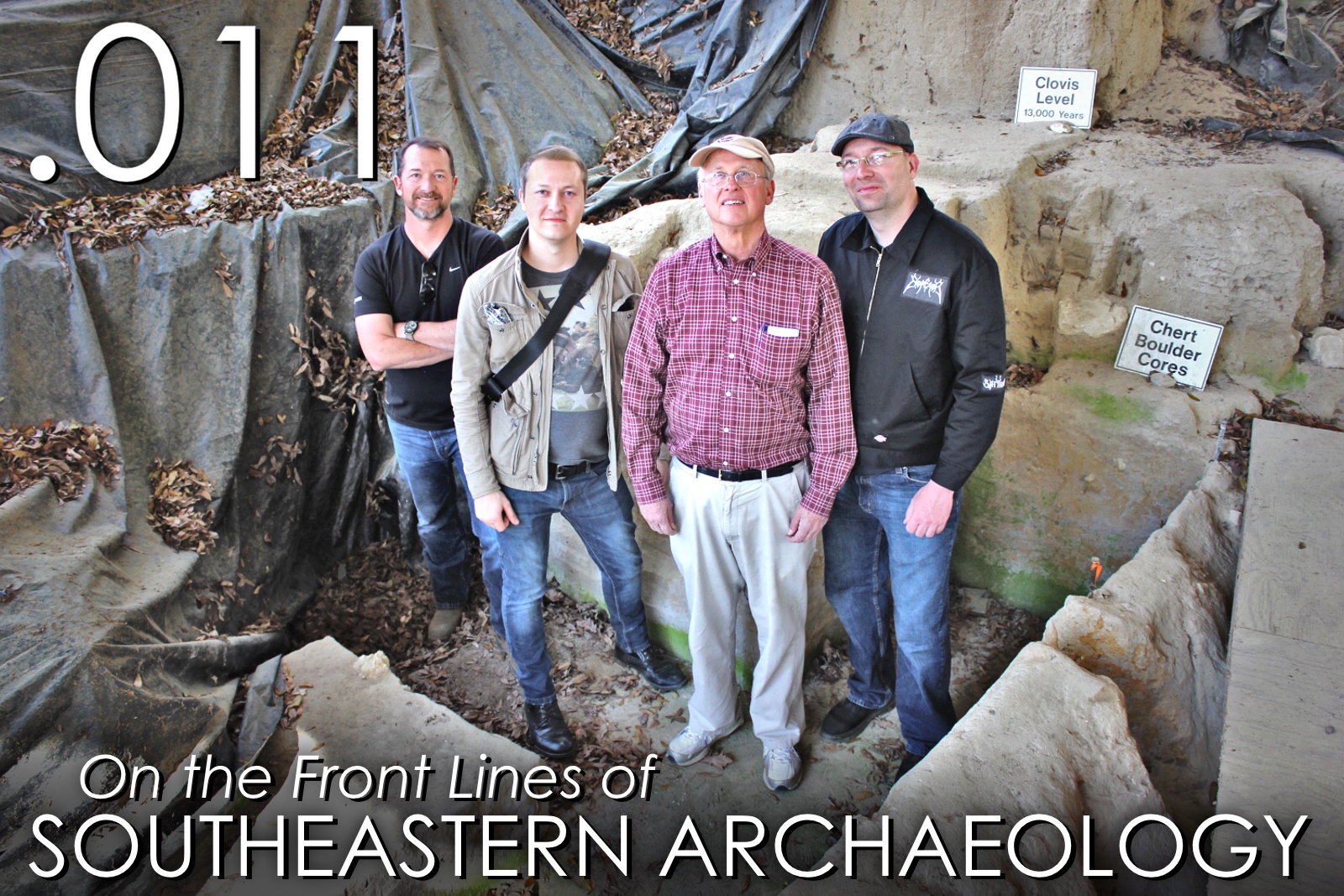 Podcast: Play in new window | Download
Subscribe: Apple Podcasts | Android | RSS
How early did humans arrive in North America, and what do discoveries at places like the Topper Site in Allendale County, South Carolina, teach us about southeastern archaeology and the ancient past?
On this edition of the Seven Ages Audio Journal, we are joined by renowned archaeologists Albert Goodyear, Ph.D., and Christopher Moore, Ph.D., for a wide-ranging discussion of southeastern archaeological wonders. Topics of the discussion include the enigmatic Younger Dryas, evidence for the Pre-Clovis occupation of the Topper Site in Allendale County, SC, as well as excavations the team assisted on at the nearby White Pond archaeological site.
Dr. Albert C. Goodyear is an affiliate of the SC Institute of Archaeology and Anthropology, University of South Carolina, and the Director of the Southeastern Paleoamerican Survey (Southeasternpaleoamerican.org). He is retired from SCIAA after 40 years of service but remains on hand to continue Paleoamerican studies. He has spent the last 30 years studying Paleoindian sites in SC and adjacent states and has excavated chert quarry sites in the central Savannah River Valley. He has published extensively on Dalton, Clovis, and Redstone assemblages, and starting in 1998 he began studying pre-Clovis and Clovis occupations at the Topper site in Allendale County, SC. He has also worked with the Younger Dryas Impact team publishing evidence of a possible extraterrestrial impact at 12,800 years ago. He is the co-editor with Christopher R. Moore of the book Early Human Life in the Southeastern Coastal Plain recently published by the University Press of Florida.
Christopher R. Moore, PhD, is a geoarchaeologist with the Savannah River Archaeological Research Program. His research interests include site formation processes and geochronology of stratified sites in the southeastern Coastal Plain, paleoenvironmental reconstruction, early hunter-gatherer adaptations, lithic technology, and immunological blood residue analysis.
Drs. Goodyear and Moore join the Seven Ages Team to discuss their new co-authored book, Early Human Life in the Southeastern Coastal Plain (available here on Amazon.com).
Follow the Seven Ages Research Associates online: 
Below are links to stories covered on this edition of the podcast: 
Music featured in this episode:
Savfk – Architecture (Audio Library, via YouTube)
Vodovoz Music Productions – River Deep (Audio Library, via YouTube)
Sokolovsky – Indie Folk (Audio Library, via YouTube)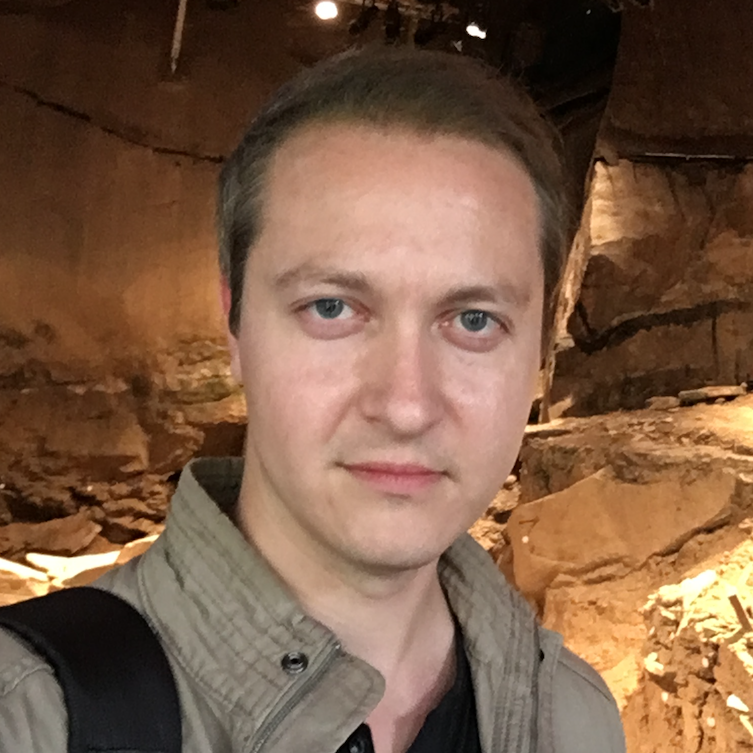 Micah Hanks is a writer, researcher, and podcaster. His interests include historical research, archaeology, philosophy, and a general love for science. He can be reached at micah@sevenages.com.